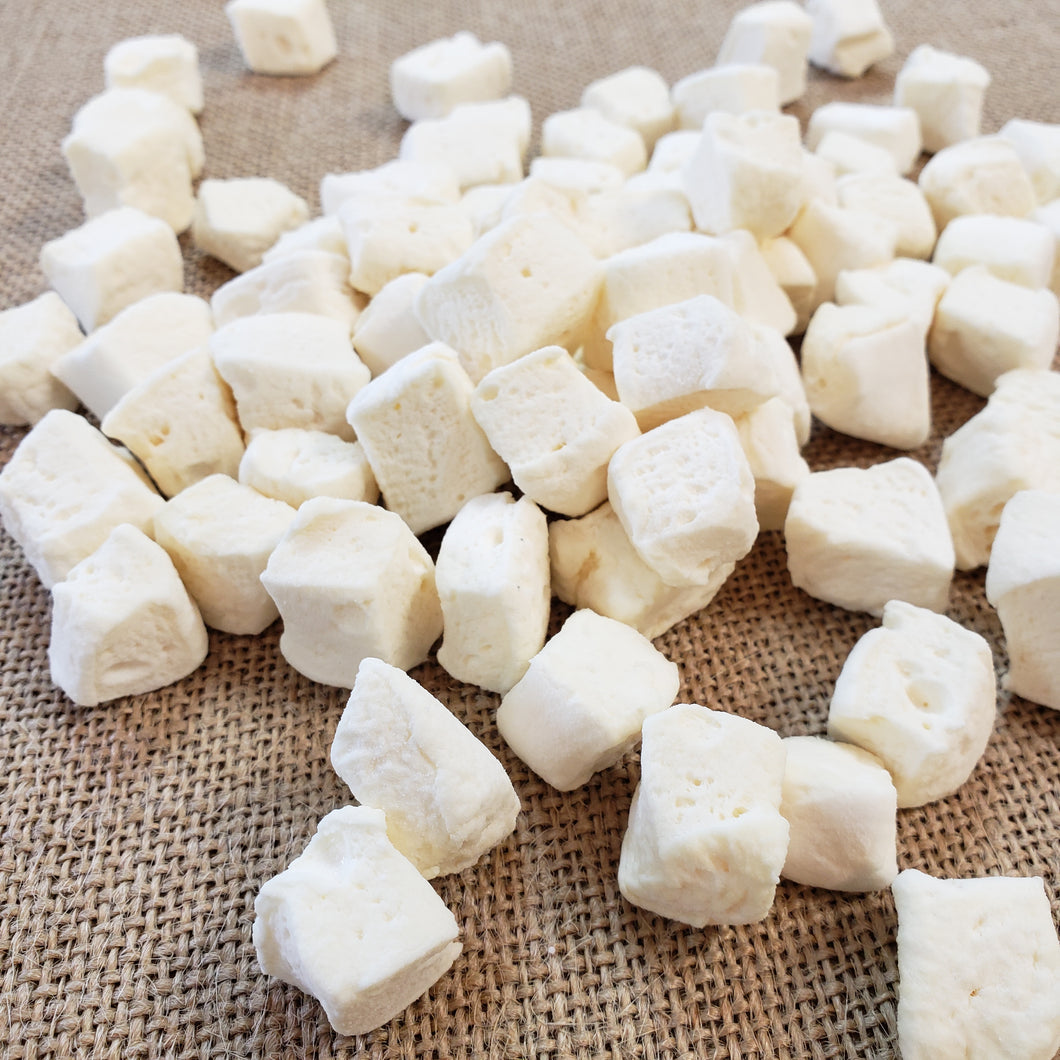 Mini Vanillis 5oz
Regular price $12.00 Sale
Our classic vanilla marshmallows, only tiny!
All of our mini vanilla marshmallows are hand-cut to a tinier size and are perfect for snacking, hot chocolate, topping desserts and, of course, little bribes.  
One box of marshmallows contains around 60 small, hand-cut marshmallows (by weight)
Ingredients: sugar, kosher gelatin, house-made vanilla extract (alcohol, Madagascar Bourbon vanilla beans), arrowroot powder, confection sugar, cream of tartar, salt, vanilla bean caviar.