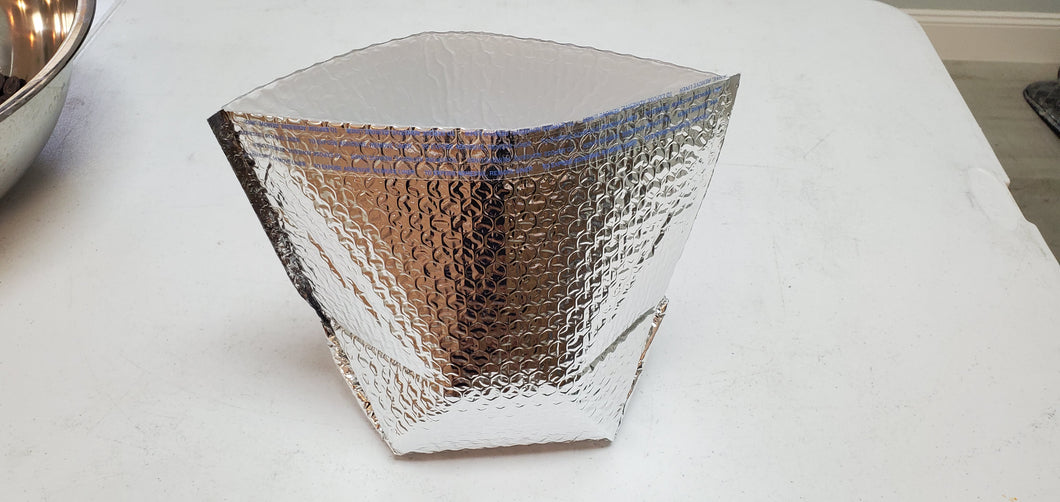 Insulated Shipper
It is hot out there!  We have insulated shipping liners available to help get your products to you safely!   We highly recommend that if you are purchasing s'more pies you upgrade your shipping to include one of these liners.   One liner will hold up to four pies.  
While this liner isn't a guarantee, if you do not purchase a liner and your product arrives melted we will not be able to replace your purchase.  If you purchase a liner and your product still arrives melted, we will do our best to replace your product as soon as possible.   
We have been shipping marshmallows for four years and began shipping s'more pies last summer and never had any shipments arrive melted, however this summer we have recieved several reports of product arriving melted and we want to do our best to ensure that does not happen to you. 
If you have any questions, please reach out.